Scythe is pleased to unveil its latest flagship dual tower CPU cooler Fuma 3. Built upon the success of its predecessor, the legendary award-winning Fuma 2. It features a new optimized aerodynamic design with higher fin density for enhanced heat dissipation and better performance. The sturdy twin tower cooler offers 100% RAM compatibility which can even be installed on the Z690I Mini-ITX motherboard.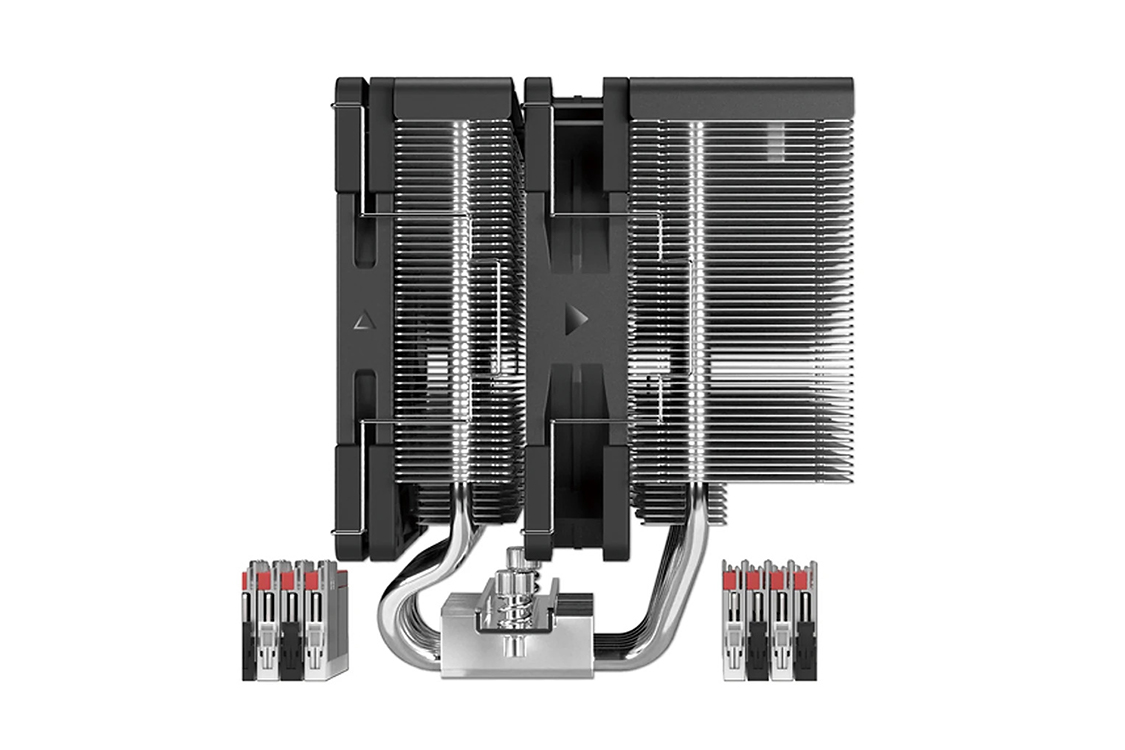 New Asymmetrical Engineering
The improved asymmetrical heat sink layout provides full access to the front RAM slots, and the cut-out fin design gives highly clearance (56 mm) of the rear RAM slot avoiding overhang on the VRM heatsink. It is optimized to provide excellent space management for most demanding Mini-ITX motherboards such as Z690I series.
The Fuma 3 state-of-the-art sturdy radiator structure adheres to Scythe's aerodynamic-focused concept by providing higher fin density that increases the surface area of thermal dissipation and maximizes the cooling efficiency during operation. The Fuma 3 is the optimal choice for the most demanding high TDP PC and overclocked processors.
Dual Fan Reverse Jet Flow
Fuma 3 uses two Kaze Flex II 120 fans (26 mm & 15 mm) rotating in opposite directions, counterclockwise front and clockwise middle to generate higher static pressure as well as stable airflow, pushing cooling performance to maximum while keeping silent operation. It boasts high levels of cooling performance due to reduced air flow turbulence and improved air volume and electrostatic pressure characteristics. Additional fan clips are included to add an optional third fan.