WS-120 is a static pressure optimized fan, with a focus channel design, the fan delivers focus and straight airflow that yields superior performance particularly in the use of heatsink and water-cooling radiator. Using Sealed Precision FDB, the fan is quiet, stable, and reliable for all kinds of usages in PC builds. Thanks to the newly designed frame and blade, WS-120 has exceptional cooling performance with the lowest noise level making it a great choice for the most demanding environments.
Optimized for pressure demanding applications, W-120 is engineered to deliver direct and focus airflow making it a great choice for the use on heatsink and watercooling radiator. The Wonder Snail 120 PWM comes with 9 vortex rolled fan blades that are fine-tuned to the best angle repeatedly. Higher air volumes can be produced at the same speed with low operating noise.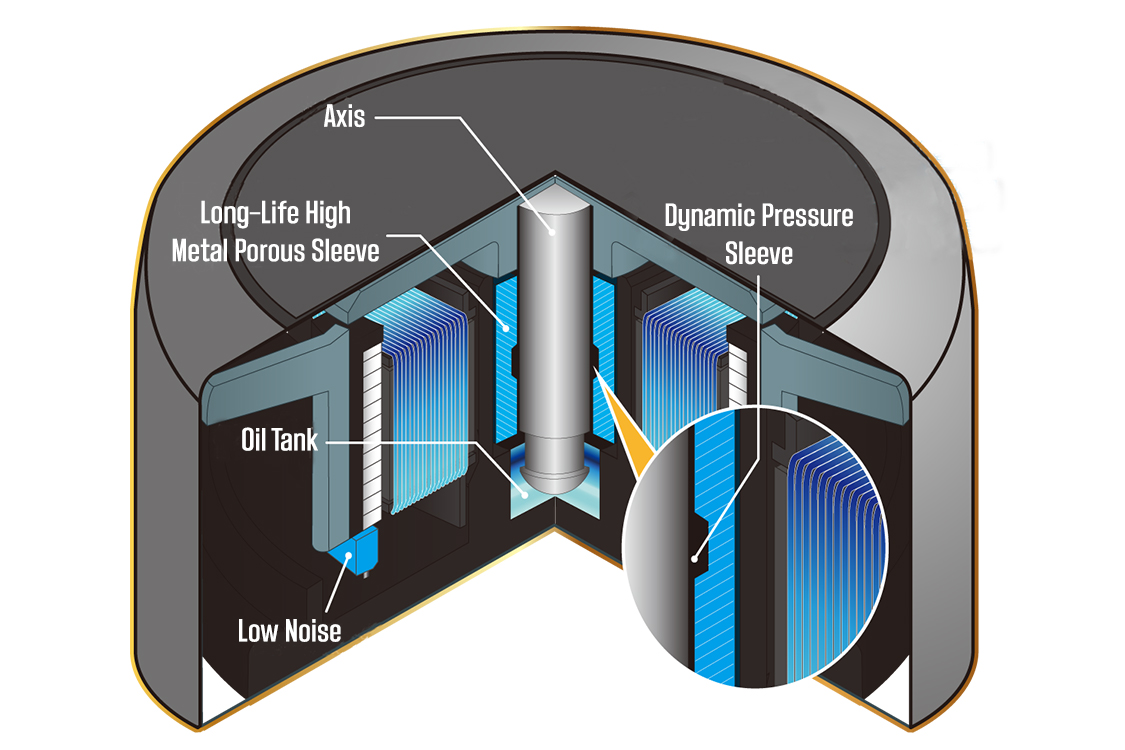 Kaze Flex Series are equipped with a self-contained fluid dynamic bearing (Sealed Precision FDB). The bearing and the spindle are made entirely of high quality compressed metal and lubricated by a special oil film resistant to temperatures of up to 250C° / 480F°. This drastically reduces friction, ensuring smooth operation and minimized wear, which results in an average life-span of 120 000 hours.
Model Name :
Model No :
Fan Dimensions :
Noise Level :
Fan Speed :
Airflow :
Connector :
Static Pressure :
Accessory :
Bearing :
Rated Voltage :
Amperage :
MTTF :
WONDER SNAIL 120 PWM
WS1225FD24-P
120 x 120 x 26 mm / 4.72 x 4.72 x 1.02 inch
3.0 dBA ~ 29.3 dBA
300±200 ~ 2400±10%
7.68 CFM – 13.04 m³/h
77.23  CFM – 131.21 m³/h
4-Pin PWM
0.05 ~ 3.59 mmH²O / 0.49 ~ 35.25 Pa
4x Screws, 4x Tool-less Screws, 200 mm Extension Cable
Sealed Precision Fluid Dynamic Bearing (FDB)
12V
0.15A
120,000 hours (25°C /  77°F)