At 58 mm only in height, the Shuriken 2 cooler is best fitted on Small Form Factor ITX systems and other confined applications. A remarkable cooling capacity is achieved despite its size and a small footprint means no interference with RAM and PCI-E cards. Compact yet no compromise, Shuriken 2 delivers great cooling power with 4 heat pipes and a copper base plate. It combines the advantages of Scythe coolers in a space-saving solution for SFF enthusiasts.
Compact size with only 58 mm in height including a Kaze Flex 92 slim PWM fan and with a combined total weight of only 350g, Shuriken 2 is designed as a low profile cooler for Small Form Factor computers (Mini ITX PC, HTPC).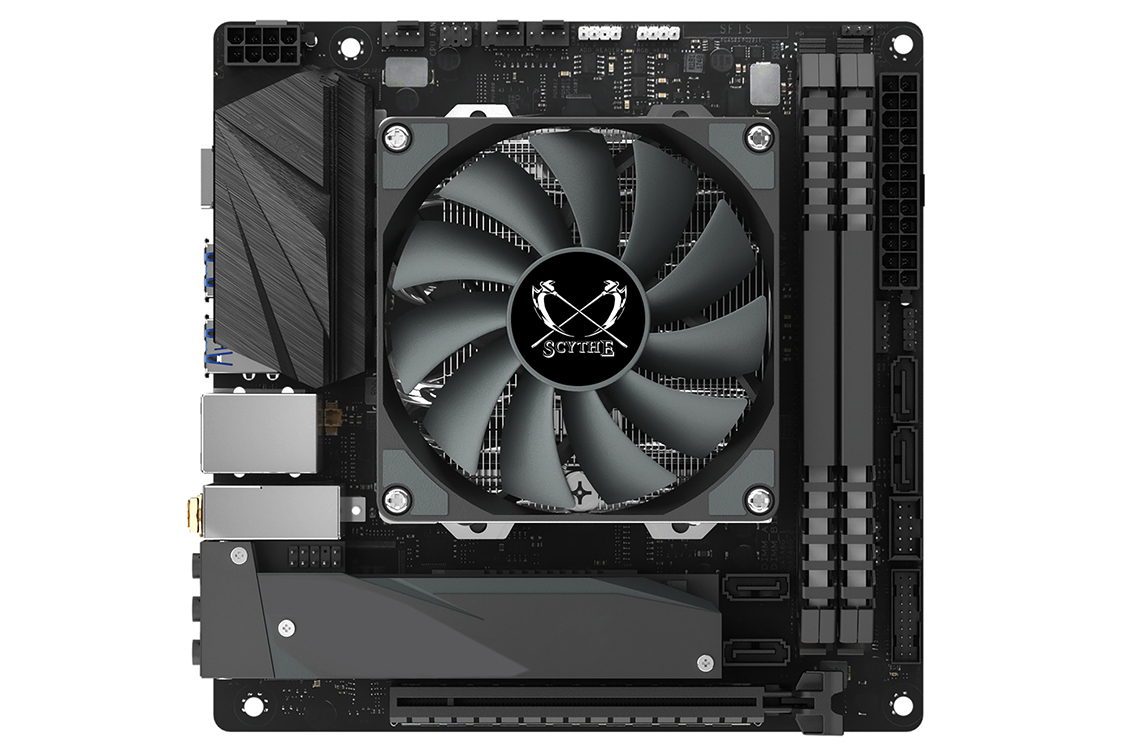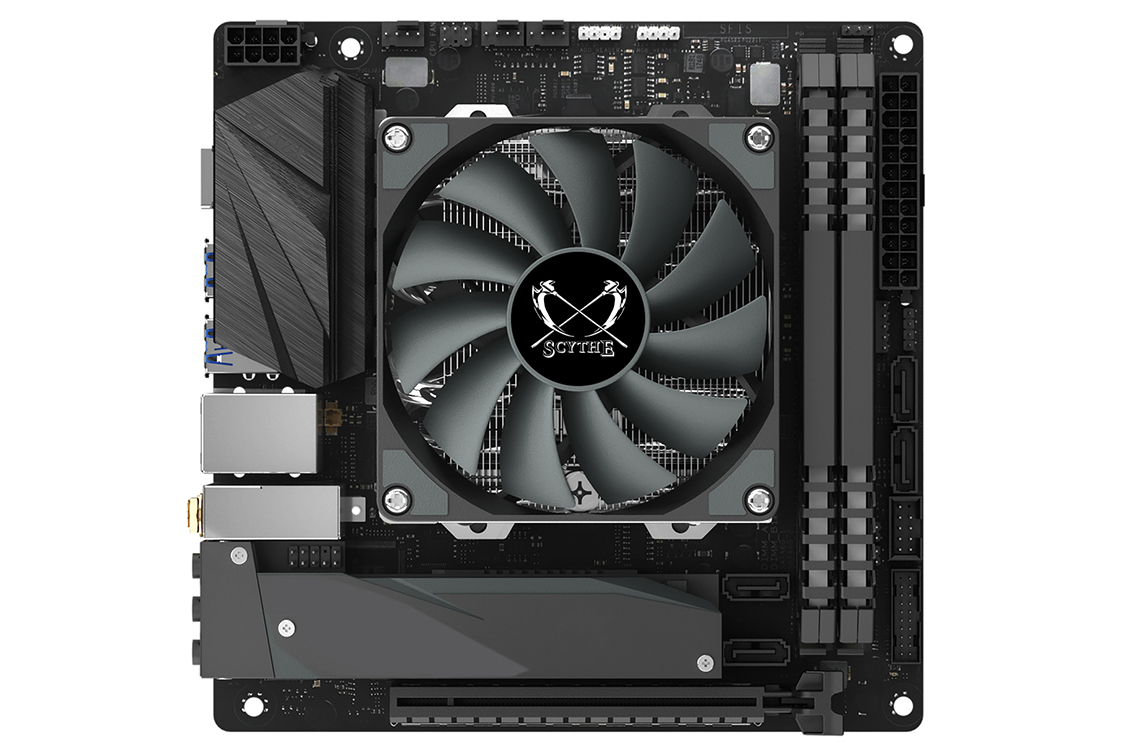 Shuriken 2 is fully-compliant with Intel and AMD'S Keep-Out-Zone design standards. Installation is a breeze with zero interference. It is  designed not to interfere with RAM and PCI-E card on motherboards in the current market.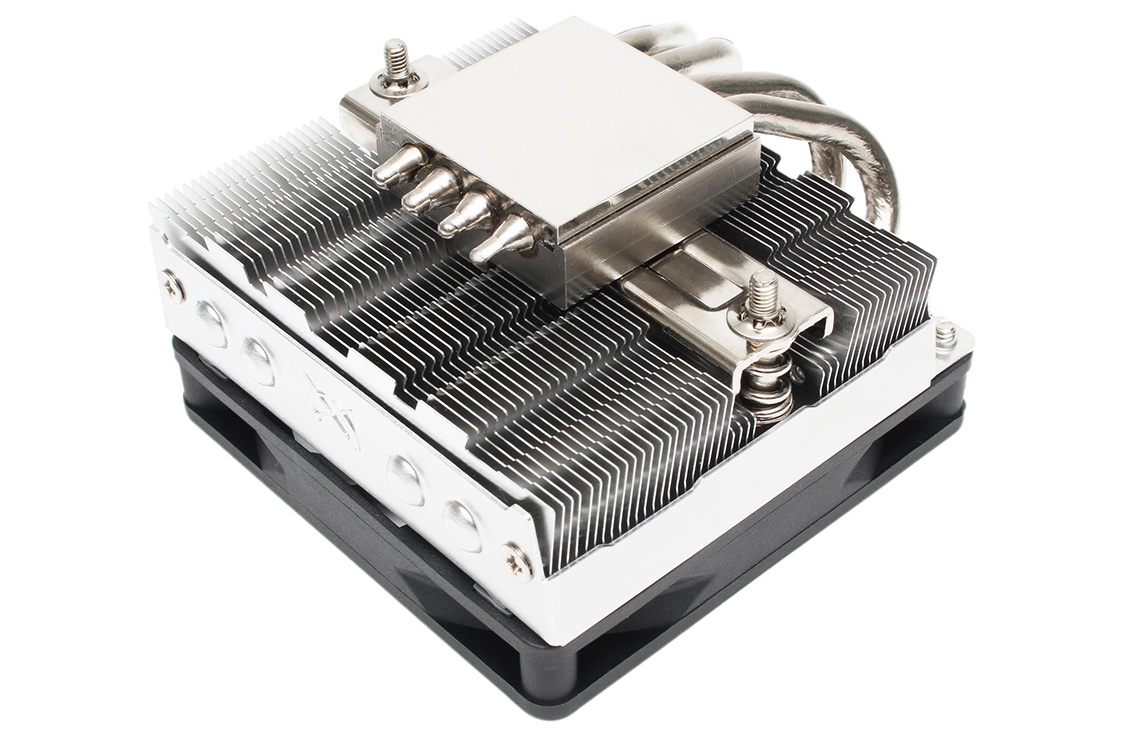 Compact but no compromise. A remarkable cooling capacity is achieved for its size by having four heat pipes that transfer the heat from the CPU to the compact heat sink, which is only slightly larger than the decoupled 92 mm fan and a copper base plate.
Kaze Flex 92 Slim PWM Fan
The Kaze Flex 92 Slim fan is only 16 mm thin but despite its small dimension, it is equipped with sealed precision Fluid Dynamic Bearing (FDB) for long lifespan of 100,000 hours and a smooth quiet operation. It has good vibration resistance with anti-vibration rubber pads. The cooler also comes with an optional set of mounting screws for regular fan (25 mm) if you choose to.