LGA1700 Mounting Kit Rev.B
Scythe's mounting upgrade kit is fully compatible with Intel's new LGA1700 platform. The mounting upgrade kit allows Scythe users to upgrade their  coolers to Intel's new LGA1700 socket. Supported Scythe models such as Mugen 5 Series, Fuma Series, Ninja 5, Big Shuriken 3, Shuriken 2 and Kotetsu Mark II. (See specification for complete list).
LGA1700B Mounting Upgrade Kit
Scythe coolers support the new sockets on the market. User can use the SCMK-1700B kit to  upgrade most Scythe coolers to Intel's LGA1700 socket without changing the entire cooler.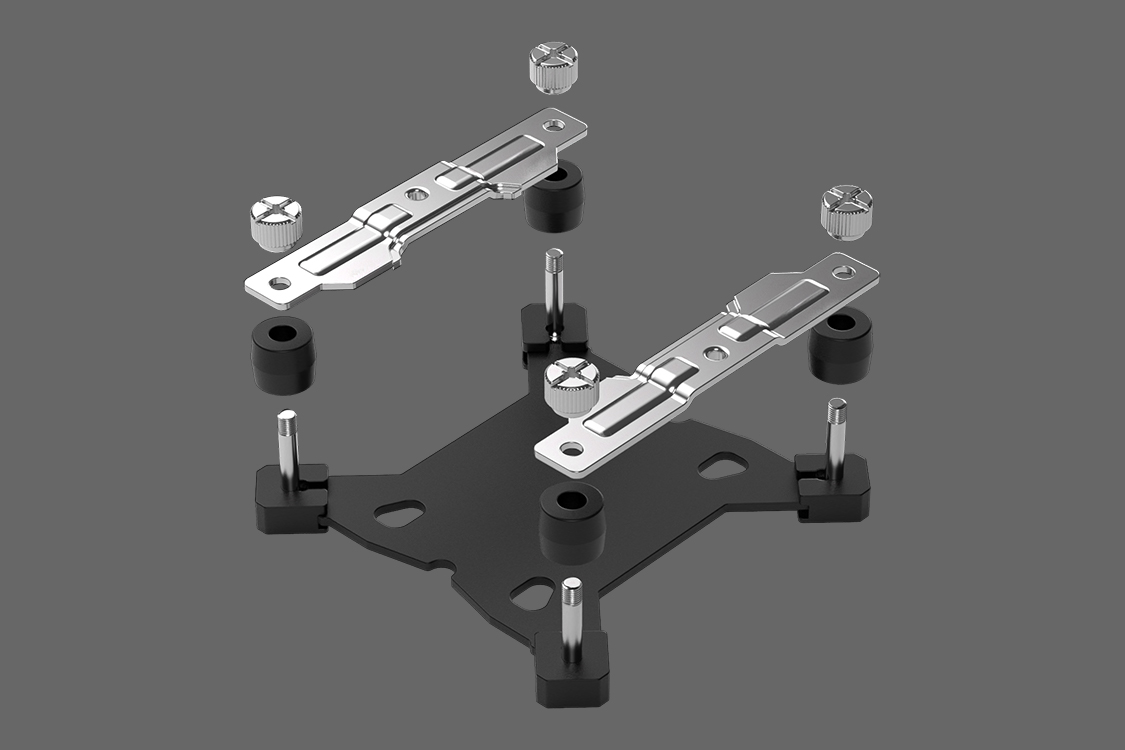 Excellent Contact Pressure
Scythe H.P.M.S. mounting system with spring-loaded screws not only makes the installation process considerably simple but also guarantees perfect contact pressure to the CPU.
Made with top quality, the SCMK-1700B gives high reliability, straightforward installation, and is easy to use.
Model Name :
Model No :
Socket Compatibility :
Cooler Compatibility :
LGA1700 Mounting Kit Rev.B
SCMK-1700B
Intel LGA1700
Mugen 5 Series
SCMG-5000/SCMG-5100/SCMG-5PCGH/
SCMG-5102AR/SCMG-5100TUF/SCMG-5100T/
SCMG-5100BKA/SCMG-5100BE/SCMG-5100W
Fuma 2 Series
SCFM-1100/2000
Ninja 5
SCNJ-5000
Big Shuriken 3
SCBSK-3000/SCBSK-3000R
Shuriken 2
SCSK-2000
Kotetsu Mark II
SCKTT-2000/SCKTT-2000TUF/SCKTT-2000T/
SCKTT-2000W/SCKTT-2000BKA
Choten TUF
SCCT-1000TUF