Eight individually controllable LEDs illuminate the translucent fan blades and enable complex color effects and gradients. The self-contained fluid bearing (Sealed Precision FDB) significantly reduces the friction that occurs during operation and thus achieves a long life span, as well as a high running smoothness. The rubber decouplers, which are kept entirely in black, fit optically into the overall design and reduce the transmission of any vibrations. The LEDs can be controlled directly via 3-pin 5V ARGB header.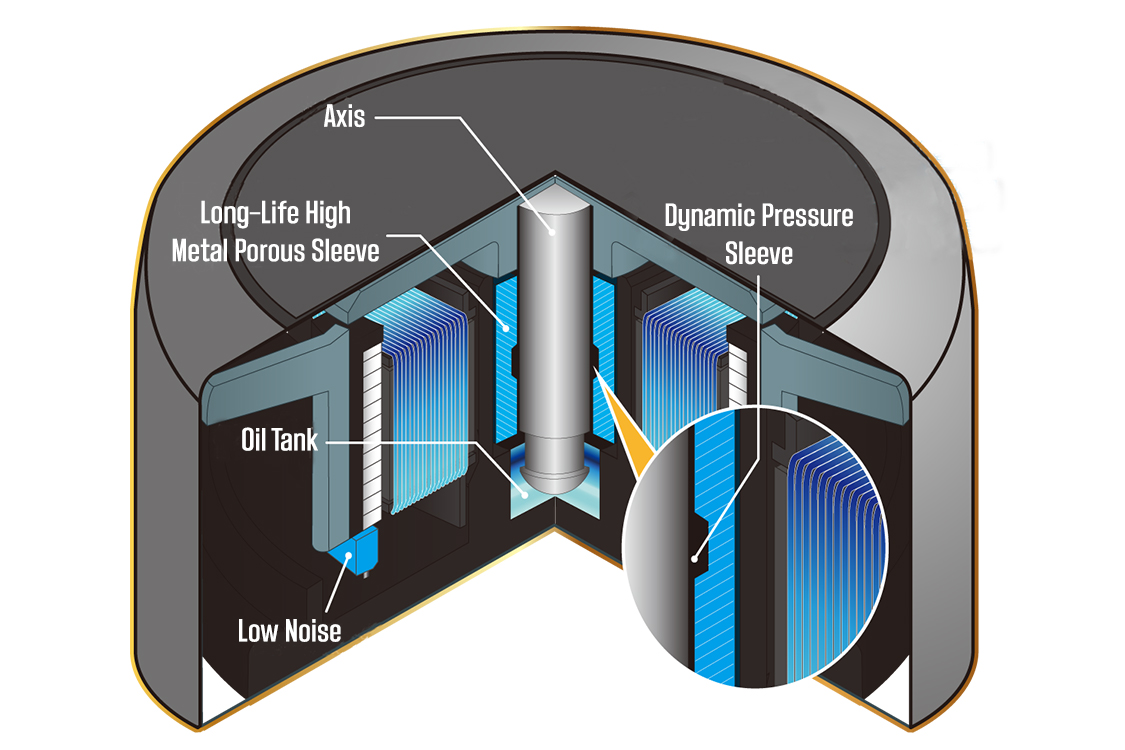 Excellent Stability / Long Lifespan
Kaze Flex II Series are equipped with a self-contained fluid dynamic bearing (Sealed Precision FDB). The bearing and the spindle are made entirely of high quality compressed metal and lubricated by a special oil film resistant to temperatures of up to 250C° / 480F°. This drastically reduces friction, ensuring smooth operation and minimized wear, which results in an average life-span of 120 000 hours.
Model Name :
Model No :
Fan Dimensions :
Noise Level :
Fan Speed :
Airflow :
Connector :
ARGB Fan LED Connector :
Weight :
Static Pressure :
Accessory :
Bearing :
Rated Voltage :
Amperage :
ARGB Fan LED :
MTTF :
KAZE FLEX II 120 ARGB PWM
KFS1225FD18AR-P
120 x 120 x 26 mm / 4.72 x 4.72 x 1.02 inch
4.0 dBA ~ 36.2 dBA
300±200 ~ 2000±10%
16.90 CFM – 28.71 m³/h
90.28  CFM – 153.39 m³/h
4-Pin PWM
3-Pin Header (+5V, D, _, G), With 3 Pin RGB Splitter
150±10% g
0.075 ~ 2.67 mmH²O / 0.74 ~ 26.18 Pa
Metal Screws x4, Rubber Pull Screws x4, 200 mm Extension Cable x1
Sealed Precision Fluid Dynamic Bearing (FDB)
12V
0.32A
10 PCS
120,000 hours (25°C /  77°F)