A 140 mm PC fan with standard mounting space, the Kaze Flex 140 fan is an ideal thermal fan for computer case ventilation and CPU/heatsink cooling. Newly designed blade and frame contribute high airflow with low noise. PWM control offers wide range of fan speed for various application and system. Sealed precision FDB reduces friction, ensure smooth operation, long life span and silent operation.
High Performance / Low Noise
Designed for optimal construction in high-speed airflow delivery and performance balance efficiency. The newly designed blade and frame of the Kaze Flex 140 fan generates great performance for various applications. Pulse Width Modulation (PWM) control offers a wide range of fan speeds for various applications and systems.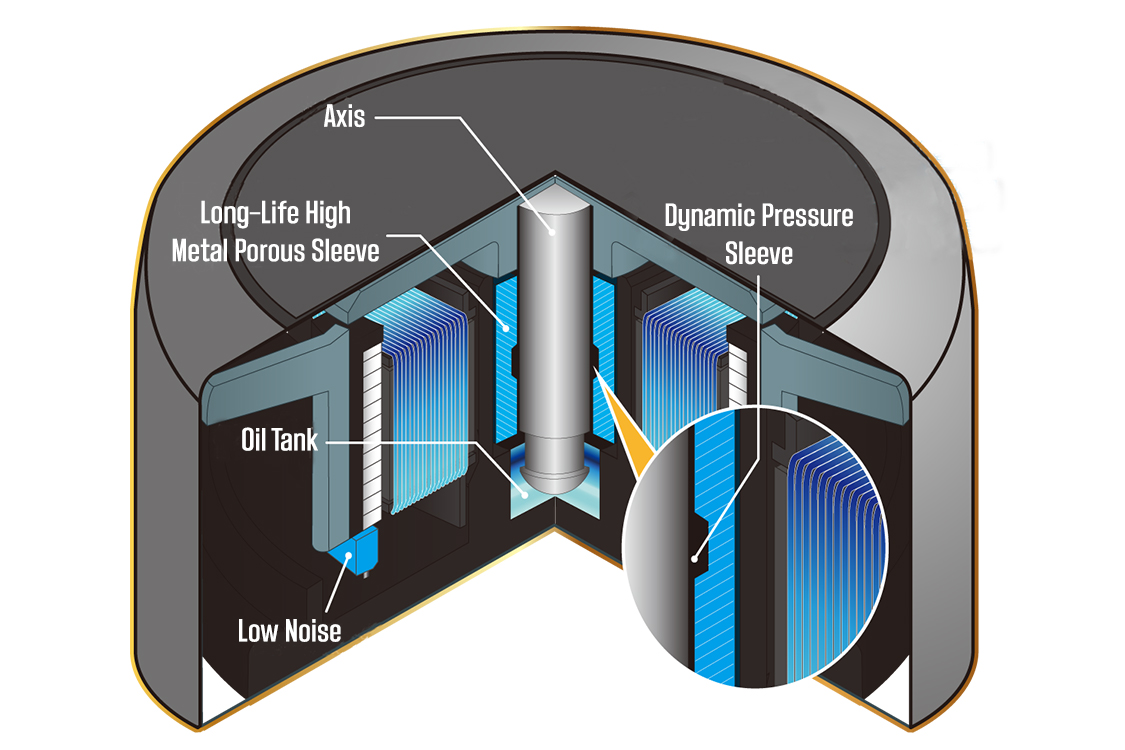 Kaze Flex Series are equipped with a self-contained fluid dynamic bearing (Sealed Precision FDB). The bearing and the spindle are made entirely of high quality compressed metal and lubricated by a special oil film resistant to temperatures of up to 250C° / 480F°. This drastically reduces friction, ensuring smooth operation and minimized wear, which results in an average life-span of 120 000 hours.
Model Name :
Model No :
Fan Dimensions :
Noise Level :
Fan Speed :
Airflow :
Connector :
Static Pressure :
Accessory :
Bearing :
Rated Voltage :
Amperage :
MTTF :
KAZE FLEX 140 PWM (SQUARE)
KF1425FD18S-P
140 x 140 x 27 mm / 4.72 x 4.72 x 1.06 inch
4.19 dBA ~ 26.45 dBA
300±200 ~ 1800±10%
16.80 CFM – 28.54 m³/h
100.80  CFM – 171.26 m³/h
4-Pin PWM
0.08 ~ 2.81 mmH²O / 0.78 ~ 27.56 Pa
Molex Adapter, Screws
Sealed Precision Fluid Dynamic Bearing (FDB)
12V
0.22A
120,000 hours (25°C /  77°F)