The newly developed Kaze Flex 120 fans use sealed fluid dynamic bearing (Sealed Precision FDB) that delivers great airflow and ensures an average life-span of more than 120.000 hours. Decouplers attached to the fan frame reduce the transmission of vibrations resulting in a low noise operation.
With newly designed blade and frame, the Kaze Flex 120 PWM fan utilizes the Pulse Width Modulation (PWM) technology to dynamically adjust the speed of the fan as the component's temperature rises and prevents unnecessary noise generation. Connects to the 4-pin PWM header found on most mainstream motherboards.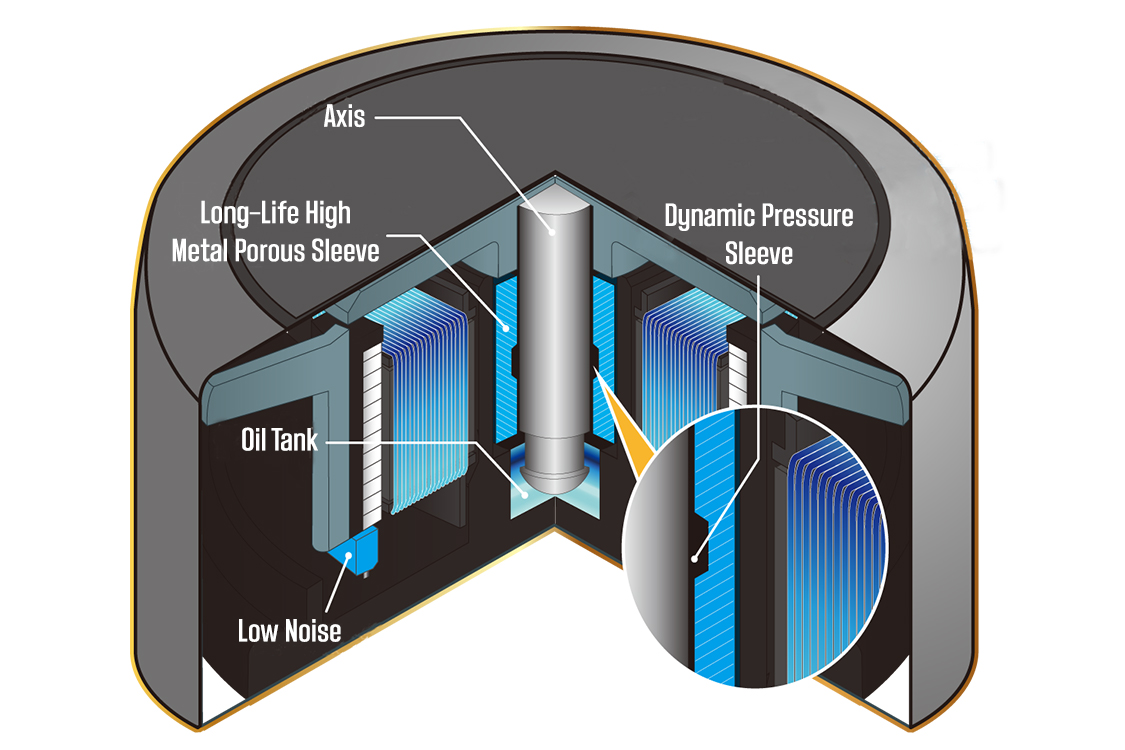 Kaze Flex Series are equipped with a self-contained fluid dynamic bearing (Sealed Precision FDB). The bearing and the spindle are made entirely of high quality compressed metal and lubricated by a special oil film resistant to temperatures of up to 250C° / 480F°. This drastically reduces friction, ensuring smooth operation and minimized wear, which results in an average life-span of 120 000 hours.
Model Name :
Model No :
Fan Dimensions :
Noise Level :
Fan Speed :
Airflow :
Connector :
Weight :
Static Pressure :
Accessory :
Bearing :
Rated Voltage :
Amperage :
MTTF :
KAZE FLEX 120 PWM
SU1225FD12M-RHP
120 x 120 x 27 mm / 4.72 x 4.72 x 1.06 inch
4.0 dBA ~ 24.9 dBA
300±200 ~ 1200±10%
16.6. CFM – 28.20 m³/h
51.17  CFM – 86.93 m³/h
4-Pin PWM
205g
0.076 ~ 1.05 mmH²O / 0.75 ~ 10.3 Pa
Molex Adaptor, 4x Screws
Sealed Precision Fluid Dynamic Bearing (FDB)
12V
0.13A
120,000 hours (25°C /  77°F)